Cultured Stone® Select Installer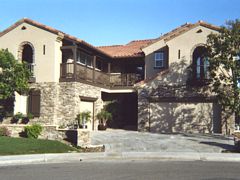 Reynold's Masonry is among the small percentage of masons to be recognized as a Cultured Stone® Select Installer, and no one knows more about installing Cultured Stone® manufactured stone veneer. Select Installers have been individually selected by Owens Corning for their quality of work, reputation, experience and product knowledge. It's your opportunity to get superior craftsmanship with the top brand of manufactured stone veneers.
About Select Installers
Select Installers are the type of people you want to do business with—in every sense of the word. Dependable, reponsive and firmly committed to customer satisfaction. They've verified their financial strength and stability, and, of course, have all the required licenses and insurance. References can be supplied on request, so you can feel confident that their business reputation is as strong as their experience.
About Cultured Stone®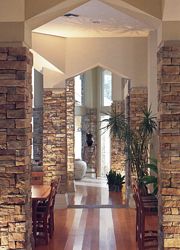 Cultured Stone® is an exact replica of natural stones used for building, cast in flexible molds and hand colored with iron oxide pigments. Made of lightweight aggregate materials, the veneers are approximately one-quarter the weight of full-thickness stone and can be adhered to most wall surfaces.
Cultured Stone® manufactured stone veneers meet AC-51 criteria, the strictest requirements in the industry. Products are available in more than 21 textures and more than 100 colors.
Reynold's Masonry is the Cultured Stone® Expert
Please visit our Veneers Photo Gallery for a few examples of Reynold's Masonry Cultured Stone® expertise. Please feel free to Contact Us for a professional assessment on how Cultured Stone® can enhance your home or commercial project.